Podcast: Play in new window | Download
Subscribe: Apple Podcasts | Google Podcasts | Spotify | RSS | More
We can fight and argue all day about what Star Wars media is good or bad, but I feel like we all can agree on one thing; the Prop and Costume Departments are on point.
**For a quick primer on this episode please check my original post when we thought we we're going to have this out a few weeks ago…thanks Ian's 'illness'**
Star Wars has some of the our favorite props and costumes and you know who else does? The Star Wars Fans. Join Ian, Jon, and our friend Caitlin as they discuss their experiences dressing up at Wondercon 2018 and pretending to be part of a Galaxy Far Far Away.
We even surprise interviewed a few members of the most well known costuming groups to get their opinions on the fan costume and prop community.
Be sure to check the links below for more information!
-Jon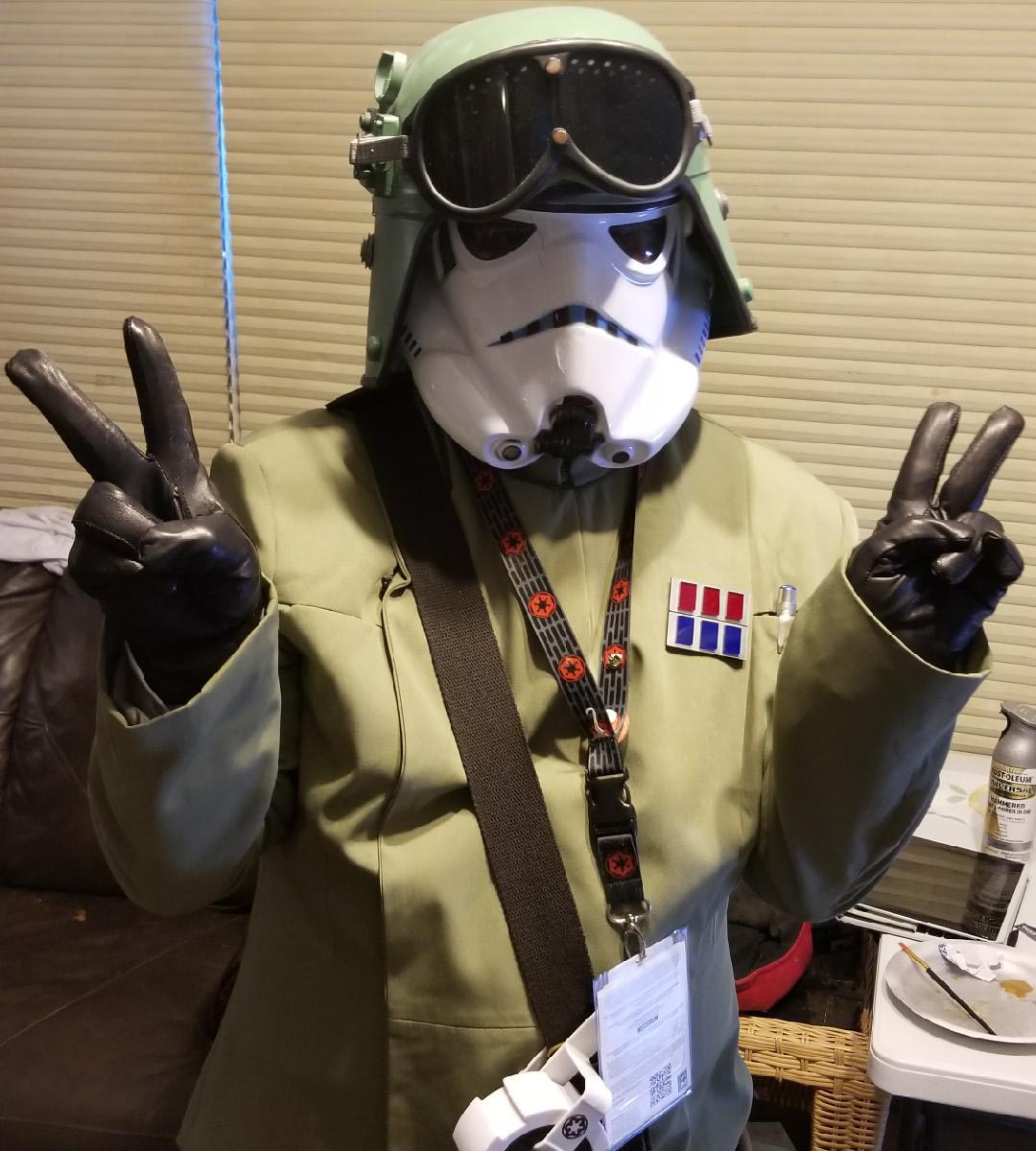 PS, this episode ran a little long, so we cut out the original intro segment and released it on it's own. Hooray Content!
Also Available on YouTube!
Questions, Comments, Topic Ideas? You can reach us at [email protected]
---
Costuming Group Links:
The 501st Legion – Bad Guys Doing Good
The Rebel Legion – Good Guys Doing Good
Mandolorian Mercs – Mandos doing what Mandos do
R2 Builders Club – Building our favorite Near-Sighted Scrap-Piles
The Replica Prop Forum – My favorite source for prop building for non-Star Wars type things
---
"Local" (to San Diego, CA) detachments:
Imperial Sands Garrison – 501st
Sunrider Base – Rebel Legion (Southern California)
Haran Galaar – Mandalorian Mercs
---
m@d m0d Contraptions – Jon's Rarely updated project blog
Cate The Slightly Great – Caitlin's Youtube Channel